Born and raised in Turkey, I always felt deeply connected to this beautiful country. Until the age of five, I lived in Ordu on the Black Sea. During my childhood I spent many holidays with my family in this wonderful place.
With a training as a hotel manager, I laid the foundation stone in the tourism industry. My self-employment for 15 years in the rental and brokerage of holiday properties on the island of Sylt, the collaboration with architects and my love for tourism in the Mediterranean, Aegean and Istanbul confirms me daily to have chosen the right business.
I look to the future with great passion.
With the business expansion into Turkey, I fulfill a great desire and am ambitious to make living dreams come true. For this I will focus on arranging, setting up and maintaining apartments in Turkey.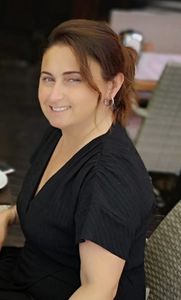 My many years of experience in the real estate industry makes me a competent contact person for the fulfillment of your dream home.
I am happy to hear from you!
Your Songül Ayhan
For more information about the rental and brokerage of holiday properties on the island of Sylt please find the website HERE