Perfection in every detail
When planning the luxury building every smallest detail must be taken into account so the new owner just need to move in careless and enjoy the upscale appointments of the residencial complex. There is a full-range of apartments for every claim in overall 80 units in four blocks of flats.
A huge swimming pool and a botanical garden with an artificial waterfall invites you to relax in the outside and refelct the luxurous interior to the outside. The complex includes an playground, a trail and a barbecue area which could be used everytime for free.
The compley gets monitored all day and night so the inhabitants could feel safe around the clock.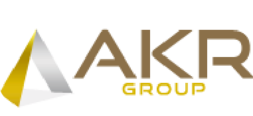 Project details

Living space
66 - 127 m²
Property area
4971,83 m²
Rooms
2 - 3
Object condition
year of construction 2015/2016
Price
from 85.000,00 €
The complex Daisy Residence is located in Kestel, a develop an exclusive district of Alanya. In this area you can be comfortable admit of endless beaches, mountains and green forests.
In this eco-friendly residential area with close proximity to the beach, the nature can be enjoyed all over the year. Around Daisy Residence there is a safe and luxurious environment with lots of activities, shopping and green forests.
If you are interested in this project, do not hesitate to contact us. We will send you more information about available apartments in this property.